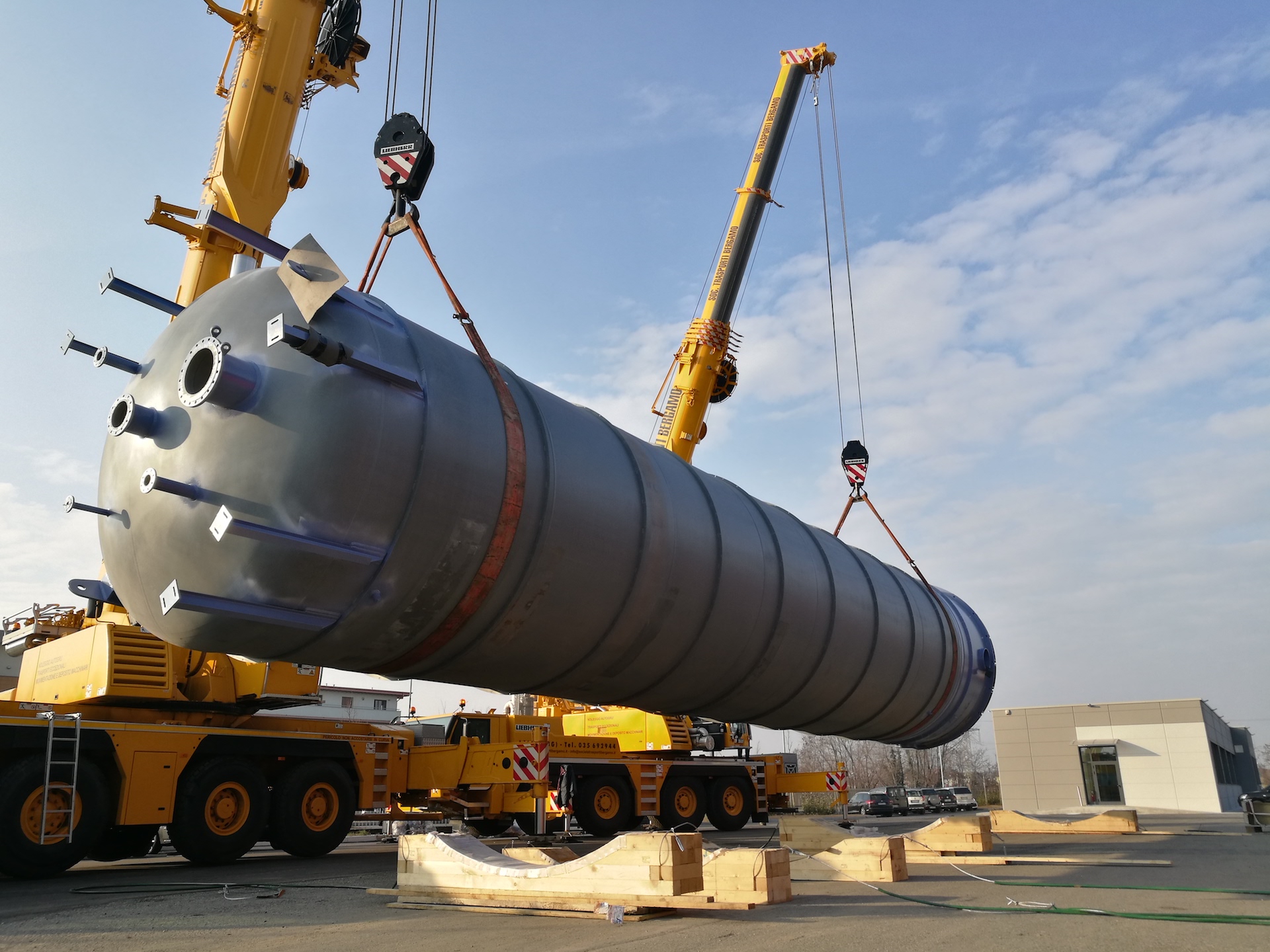 Pressure vessels
Pressure Vessels manufacturing: OUR CORE BUSINESS SINCE THE 80's
Cosmec is able to perform in-house mechanical design, calculation and all related manufacturing and testing activities of the following Pressure Vessels:
High and Low Pressure Spherical / Horizontal / Vertical Dampners;
Absorbers;
Reactors;
Columns;
Tail Gas Drums;
Cryogenic;
Housings for Carbon / Sand Filters;
Housings for Steam Separators;
Housings for Double Barrel Separators;
Housings for Three-phase Separators;
Atmospheric Tanks;
Combustion Chambers and Burners;
Pig Launching and Receiving Traps;
Indirect Water Bath Heaters;
Deaerators;
Thanks to Stamp "U2" certification, Cosmec is able to cover high pressure applications where relevant thickness (up to 200 mm) is involved.
For more information about Manufacturing capabilities click here
---
MECHANICAL DESIGN & CODES
ASME VIII Div.1 – ASME VIII Div.2 – EN 13445 – PED 2014/68/CE – API – AS – AD2000 – PD5500 – ATEX – VSR – VSG – GOST – IBR.
Furthermore, we have experience with the main following Standards and Practices:
NACE TM0177 – NACE TM0284 – NACE MR0175 – NACE MR0103 – TEMA "B" – TEMA "C" – TEMA "R" – Shell DEP – Exxon Mobil – Total – SnamProgetti – ENI / SAIPEM – GE Nuovo Pignone – NORSOK.
---